Stamping Products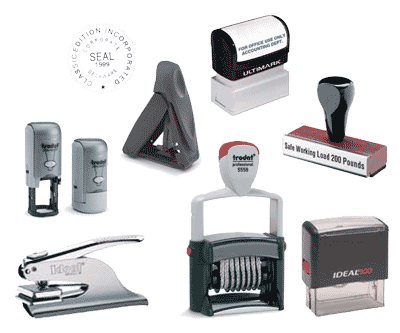 We can do many different types of stamps, from wood handle to self inkers stamps. The sorts of stamps we offer include:
Engraved box stamps
Pre-inked rubber stamps
Self-inking rubber stamps
Handle mount stamps
Daters and special shape stamps
Rubber stamp accessories
You can custom design anything on these stamps. To get more detail, receive instant pricing on sizes and styles, or use the online design program, please take a look at our Print & Copy Factory rubber stamp website.